Tree Pruning & Shrub Pruning
Trust Rubio's Tree Service for quality tree pruning in Lancaster County and surrounding areas.
Rubio's Tree Service prunes trees for two primary reasons: the safety of our customers, and because trees need a little "TLC" every so often. Proper pruning of trees and tree maintenance is important to you and the environment.
During our free consultation, we will review the trees on your property and discuss pruning options with you. We will make recommendations to improve the current look of your trees, as well as setting up the trees for happy future growth.
Many may not realize it, but one of the most important times to prune a tree is when it is young. Pruning young trees encourages healthy growing habits, removing weak branches, and will help the tree to survive wind and storm events.
In addition to tree health, you may have trees that are growing too close to your property. We take extreme care in removing branches that could damage your home or business. Depending on the project, one tree pruning may last a few years.
Our equipment and experience in tree pruning is unparalleled. We spend a lot of time pruning trees from the ground, and up in the trees when necessary.
Give us a call at (717) 459-3281, or submit the form and we'll schedule a free consultation with you to discuss pruning trees on your property.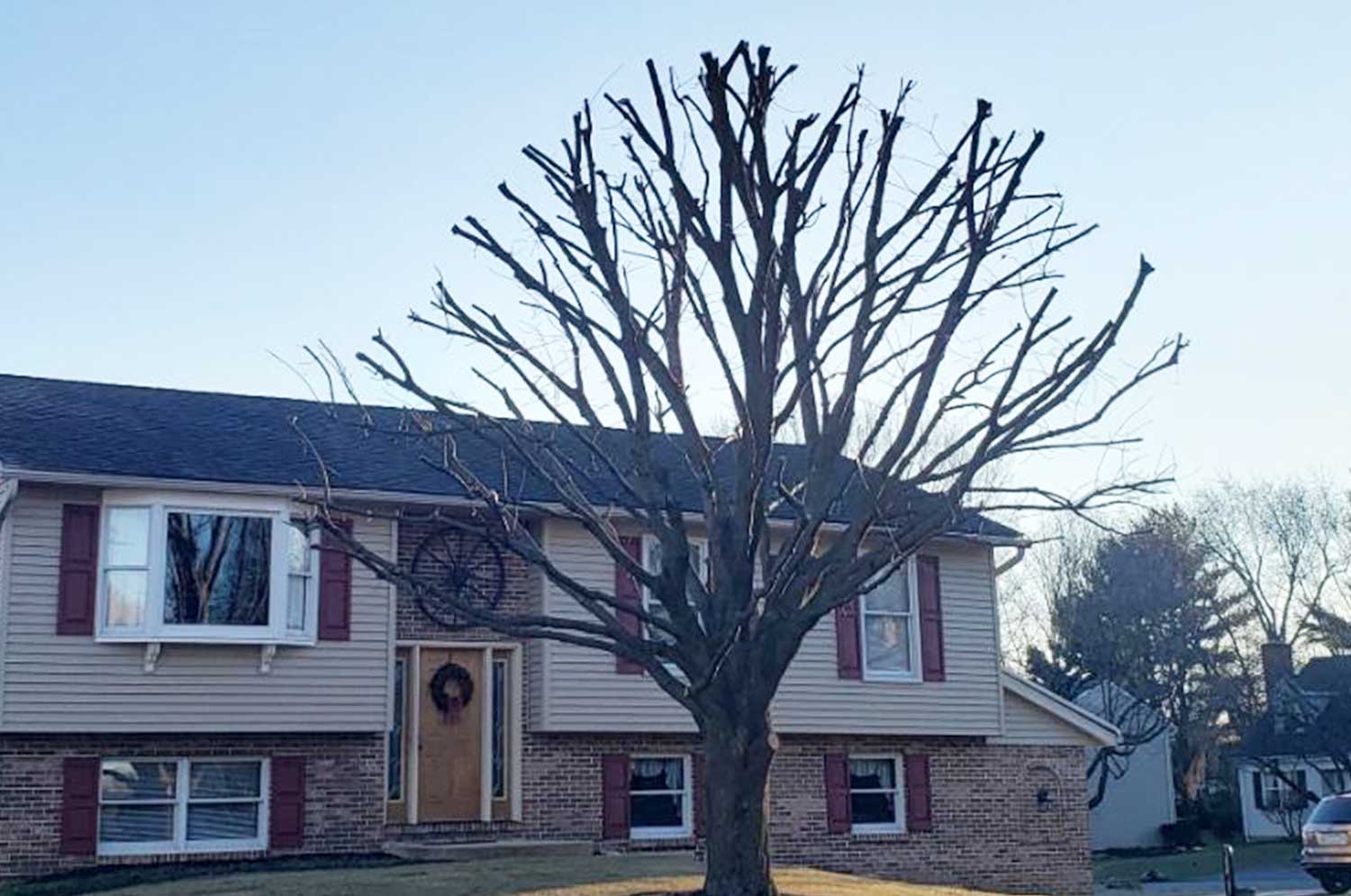 Pruning Trees & Shrubs
Tree pruning will help improve the look of your property. We can include pruning along with other landscaping services, if desired.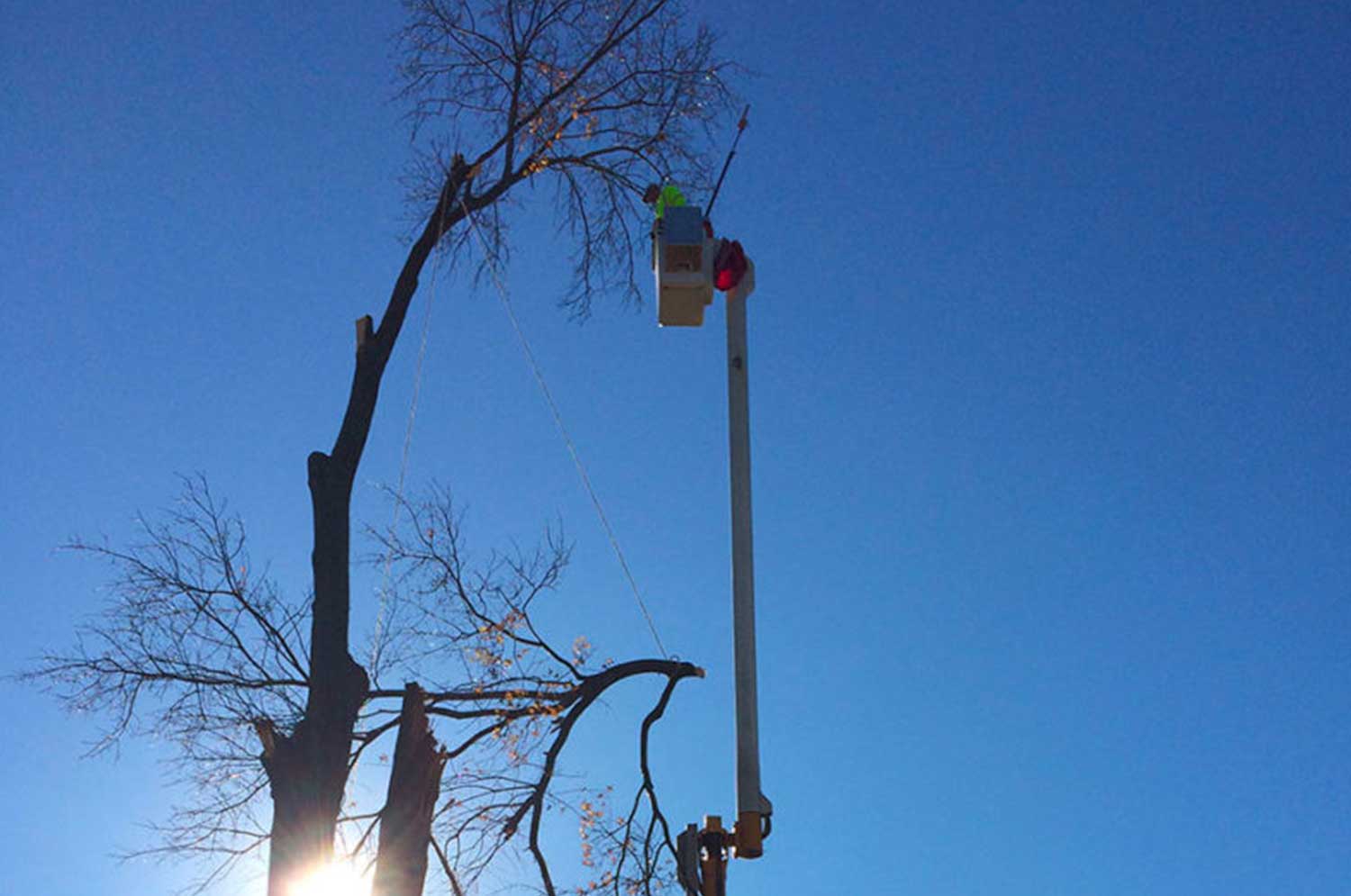 Tall Tree Pruning
Rubio's has the equipment to prune the tallest trees in Lancaster County and surrounding areas. No matter the height, we're here to help.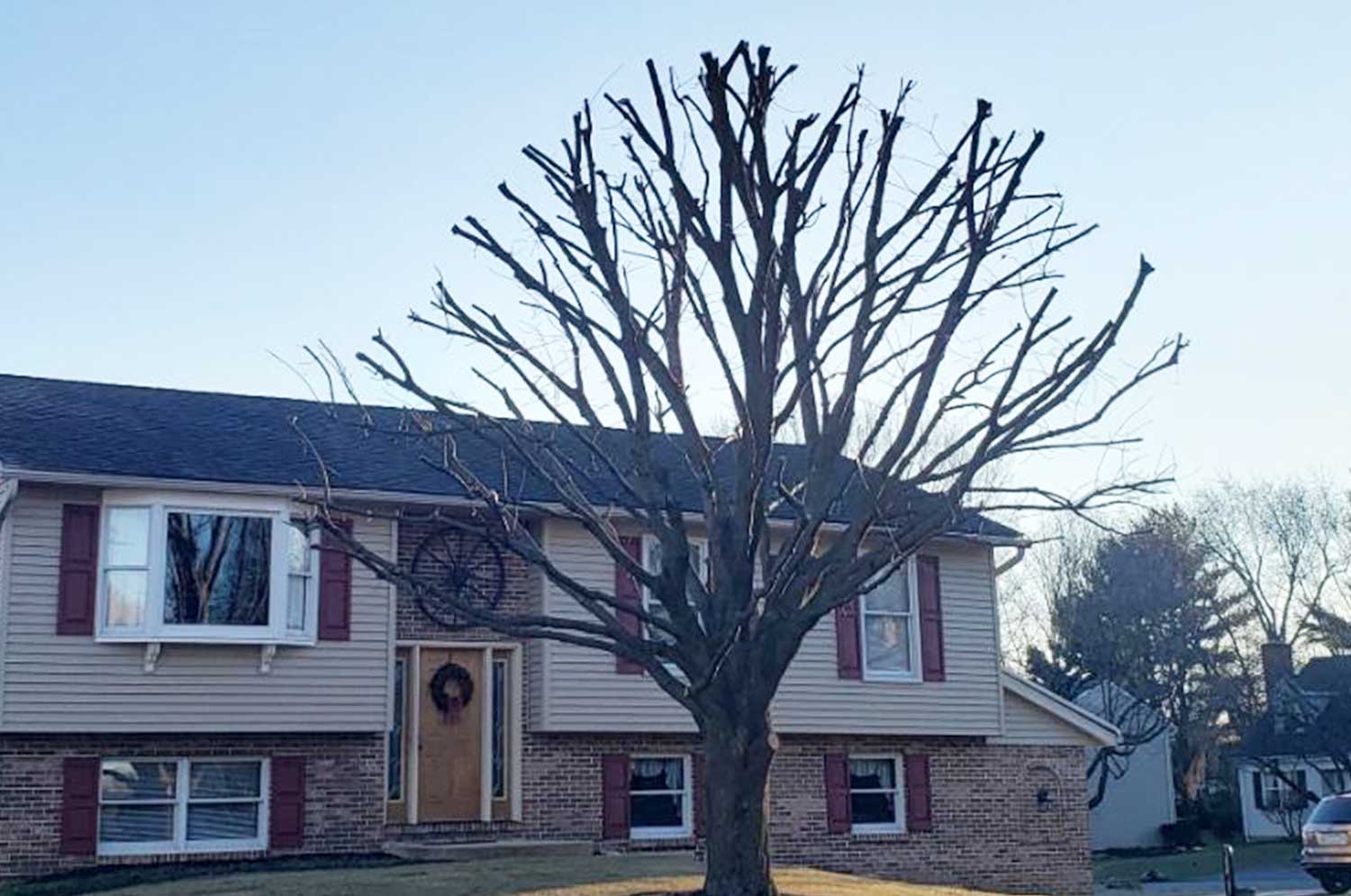 Improve Tree Health
Proper tree pruning services will help to extend the life of your tree for many years to come.
Your Trusted Tree Service in Lancaster, PA and Surrounding Areas
Free Consultation
Put our years of experience to work for you. We offer free consultation and advice about the trees and plants on your property.
Fully Insured
Our tree service professionals are fully insured.
Anywhere, Anytime
Powerlines? Tight city property? Hard to reach tree needs taken down? We are ready to help.
Let's Get Started
If you have a true tree emergency and need help now, call us at
(717) 459-3281
If you'd like more information about how we can help when an emergency arises, send us your information with this form.
"*" indicates required fields